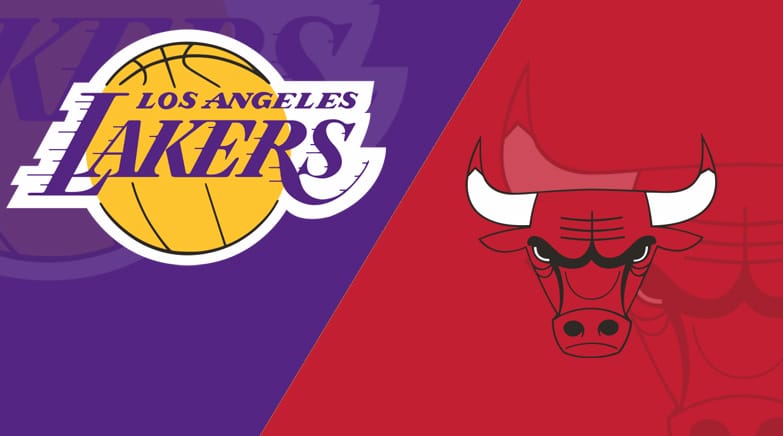 Two teams with losing records from different conferences square off in Chicago in an effort to improve their playoff seeding. On Wednesday night, the Los Angeles Lakers will be on the road as they take on the Chicago Bulls.
The regular season series is currently LA Lakers 94, Chicago Bulls 66. Is there any chance the Lakers can salvage a split with the Bulls and avoid a season sweep?
Latest updates on Anthony Davis, LeBron James and D'Angelo Russell
The Los Angeles Lakers lost at home to the Chicago Bulls on Sunday, ended a three-game winning streak.
The Lakers' record of 37-38 put them eight games behind the Pacific Division-leading Kings for last place. They lagged behind Minnesota by 1.5 games for the final guaranteed spot and were 0.5 games ahead of Dallas for the final play-in tournament berth.
LeBron James – Questionable
Dan Woike of the Los Angeles Times reports that LeBron James' foot injury makes it unclear whether or not he will play against the Bulls on Wednesday.
In 30 minutes of action against the Bulls on Sunday, James scored 19 points (6-11 FG, 0-2 3Pt, 7-8 FT), grabbed eight boards, and dished out three assists, but his team still lost 118-108.
After missing 13 games with a foot injury, James did not immediately return to the starting lineup, but he did see significant playing time in relief.
While it's likely that James' status will be determined on a game-by-game basis, it seems unlikely that he'll miss time with the Lakers vying for a playoff spot unless his foot injury significantly worsens.
D'Angelo Russell – Questionable
According to reports, it looks like D'Angelo Russell will play against the Chicago Bulls on Wednesday despite a hip injury.
After missing two games with a hip injury, Russell is expected to play on Wednesday.
His previous seven games saw him average 21.6 points, 7.1 assists, and 48.4 percent shooting from the field.
Meanwhile, Anthony Davis's right foot stress injury makes his status for Wednesday's game against the Bulls uncertain.
Davis has been listed as probable for the last few games, but he has played in all five of the Lakers' most recent games.
The superstar center is averaging 24.0 points, 10.8 rebounds, 3.0 assists, 1.2 blocks, and 1.0 steals in 36.2 minutes per game.
Injury Report Lakers:
LeBron James (Foot) – Questionable
Anthony Davis (Foot) – Questionable
D'Angelo Russell (Hip) – Questionable
Scotty Pippen Jr. (Ankle) – Questionable
Mo Bamba (Ankle) – Out
Injury Report Bulls:
Javonte Green (Knee) – Questionable
Alex Caruso (Foot) – Questionable
Lonzo Ball (Knee) – Out for the season
Justin Lewis (Knee) – Out for the season