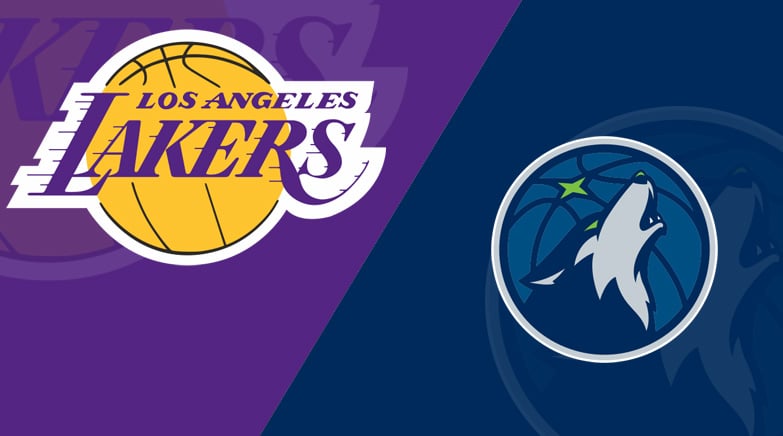 When the Minnesota Timberwolves host the Los Angeles Lakers, the final two playoff berths in the Western Conference will be decided. In Minneapolis, at the Target Center, at 8:00 p.m.
Latest news on LeBron James, Anthony Davis and D'Angelo Russell
When LeBron James went down with an injury about a month ago, many Lakers supporters thought the season was finished.
But, the emergence of Anthony Davis, who is now playing as good as anyone in the NBA, plus a few key deals at the deadline were huge factors in their success. As a result, the Lakers have gone 11-6 since the All-Star break, strengthening their chances of making the postseason.
Although Anthony Davis is still experiencing pain from the stress injury in his right foot, he should be ready to play on Friday.
Over his previous six games, the big man has averaged 26.3 points, 10.7 rebounds, and 3.2 assists in 36.7 minutes.
After beating the Bulls 121-110 on the road in Chicago on Wednesday, the Lakers are feeling pretty good about themselves.
Davis led the Lakers in scoring with 38 points and grabbed a game-high 10 boards on 52 percent shooting from the floor. Rising star Austin Reaves with 19 points, and former Minnesota Timberwolf D'Angelo Russell added 17.
And…LeBron James rejoined the fray.
Against the Bulls, James exploded for 25 points, seven rebounds, four assists, and two steals in 31 minutes.
According to Harrison Faigen of SBNation.com, James's Friday matchup with the Timberwolves is in danger because of a foot issue.
James has returned to action after missing time with a foot injury, and his availability on Friday is going to be crucial for the Lakers' playoff hopes.
D'Angelo Russell will return to Minnesota on Friday night for the first time since being dealt to the Los Angeles Lakers at the trade deadline.
For T-Wolves, key player Karl Anthony Towns has returned after an injury.
It looks like Anthony Edwards (illness) will be able to play on Friday against the Lakers.
He has scored 30 points on 11-of-29 shooting in his previous two games. Because to his ailment at the time he popped for 31, fans shouldn't worry too much about his being available on Friday.
Both teams are in fantastic shape right now, and it looks like they'll advance to the play-in round (though that's by no means a given).
But, there are a few factors that have led me to support the Lakers over the Timberwolves. Since the Timberwolves have beaten the Lakers in their two prior matchups, the Lakers will be eager for payback.
Former Minnesota Timberwolves Russell, Jarred Vanderbilt, and Malik Beasley will be playing in front of the fans who traded them away.
Now that James has played three games since his return, he should be getting back into the swing of things.