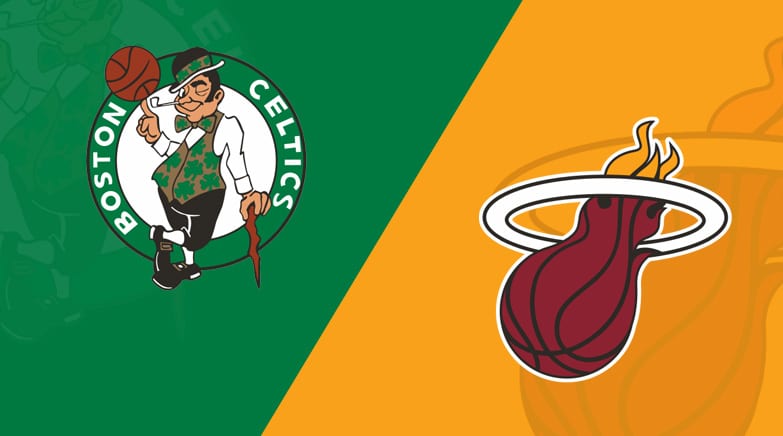 Wow, that's some really interesting data. Game 1 of the Eastern Conference Finals was played on Wednesday, and the eighth-seeded Miami Heat defeated the second-seeded Boston Celtics, 123-116, on the road. The second game of the series is on Friday night at the TD Garden in Boston, and the Celtics absolutely must win.
Latest news on Jayson Tatum, Jimmy Butler and Jaylen Brown
The Celtics' fans across the court were thinking back on their past first-round loss to the Sixers. The Celtics took an early lead and looked like they were going to cruise to an easy victory. After falling behind early in game 1, the Sixers came storming back to steal the victory in Boston.
On Wednesday, the Heat also had to come from behind to beat Boston 123-116.
Jayson Tatum paced the Celtics with 30 points and 7 rebounds, while Jaylen Brown contributed 22 points, 9 boards, and 5 assists. Smart added 13 points and 11 assists, and Malcolm Brogdon scored 19 points.
Tatum didn't understand why the Celtics were struggling at home. "I don't know why," Tatum said honestly. No matter where you are, "you still have to play the game" and "make plays."
In the Celtics' Game 1 loss on Wednesday, Tatum scored the most points of any player for Boston. He also shot the most free throws.
Tatum has scored at least 30 points in six straight postseason games, and he has made at least ten free throws in three of his last four games.
Malcolm Brogdon is questionable for Friday's second game against the Heat due to soreness in his right forearm, but he is expected to play.
On Wednesday's opening game of the Eastern Conference Finals, Brogdon paced the team's reserves with 19 points in 37 minutes. The forearm injury he suffered before Friday's game shouldn't prevent him from playing in Game 2.
However, Danilo Gallinari (knee) has been ruled out for tonight's game.
Due to knee surgery in the summer, Gallinari has yet to make an appearance this year. While it's too early to say for sure that he won't play again this postseason, his return seems unlikely in the near future.
Should the Miami Heat's success really surprise anyone at this point? In the first round of the NBA playoffs, the eighth-seeded Heat shocked the first-seeded Bucks, but, well, Giannis was out for most of the series.
Then, in the second round, they won in six games despite widespread belief that they couldn't advance because, after all, the Knicks aren't all that terrific.
However, you just can't make that up following a 123-116 victory over the stacked Boston Celtics.
The ECFs are down by one point currently. They've accomplished this while being without their second-best player, Tyler Herro, and a key reserve, Victor Oladipo.
The Heat's comeback in the third quarter to overcome an early deficit and win their opening game was nothing short of remarkable.
"Playoff Jimmy", Jimmy Butler, scored 35 points and dished out 7 assists and 6 steals.
In Miami's Game 1 victory on the road in Boston on Wednesday, Butler led all players in scoring and also led the team in shots made, assists, steals, and minutes played.
Omer Yurteven, who suffered a nasal contusion, may not play in Game 2 on Friday.
We don't know when Yurtseven got hurt, but his absence shouldn't have too much of an effect on Miami's starting lineup. The rookie center has been available throughout the playoffs, but he has only seen four minutes of action so far.