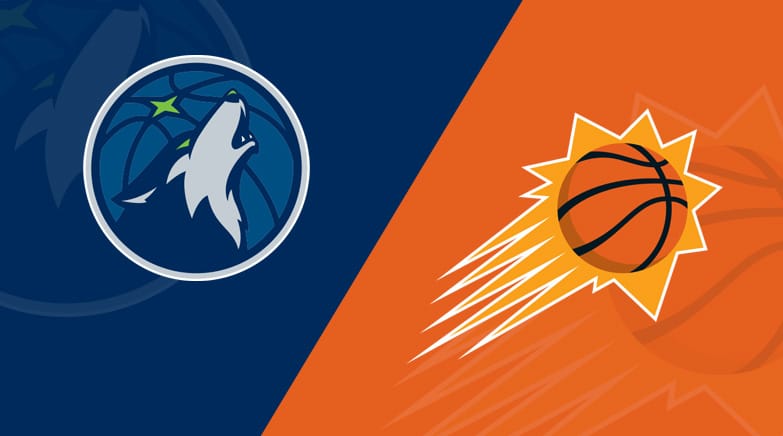 The Phoenix Suns and Minnesota Timberwolves conclude their four-game regular season series with the Suns going for their third win of the season against the Timberwolves.
Updates on Kevin Durant and Anthony Edwards' injury status
Kevin Durant is scheduled to play for the Suns against the Wolves.
The Phoenix Suns expect to have star player Kevin Durant back in the lineup on Wednesday when they host the Minnesota Timberwolves.
In pregame warmups on March 8, Durant, who was acquired in a trade with the Brooklyn Nets at the trade deadline last month, sprained his left ankle. He was limited to just three road games.
The Suns have dropped to 4-6 without Durant but are still in the thick of things in the Western Conference playoff race. Fans of the Phoenix Suns have been waiting patiently for the two-time Finals MVP.
Phoenix has won three straights against Minnesota, which has a 39-37 record and is currently in eighth place in the Western Conference, one spot out of the playoffs.
Minnesota extended its winning streak to four games with a 119-115 victory over the Sacramento Kings on Monday.
Rudy Gobert had 16 points and 16 rebounds.
Gobert scored at least 15 points, grabbed 15 rebounds, and blocked 2 shots for the second time in his last six games. With an average of 33.8 minutes played per game, the veteran center has recorded the following statistics: 14.8 points, 14.0 rebounds, 2.5 assists, and 1.8 blocks.
Although Towns missed Minnesota's Monday game against the Kings, he should be good to go for Wednesday's game. Anthony Edwards (ankle) is expected to join the list of doubtful starters on Wednesday.
Edwards is expected to suit up for Wednesday's game against the Suns despite a strained right calf.
Edwards is expected to start once again on Wednesday after doing so in the previous two games. The starting point guard has been outstanding recently, posting a 22.6 point, 5.3 rebound, 3.9 assist, and 1.1 steal per game average in 34.3 minutes over his last 10 games.
Meanwhile, Towns was held out of Minnesota's doubleheader against the Kings on Monday so that he could rest up for Wednesday's game.
Timberwolves injuries:
Jaylen Nowell (Knee) – Questionable

Karl-Anthony Towns (Calf) – Questionable

Taurean Prince (Illness) – Questionable

Anthony Edwards (Calf) – Questionable

Matt Ryan (Illness) – Out
Suns injuries:
Kevin Durant (Ankle) –

Questionable