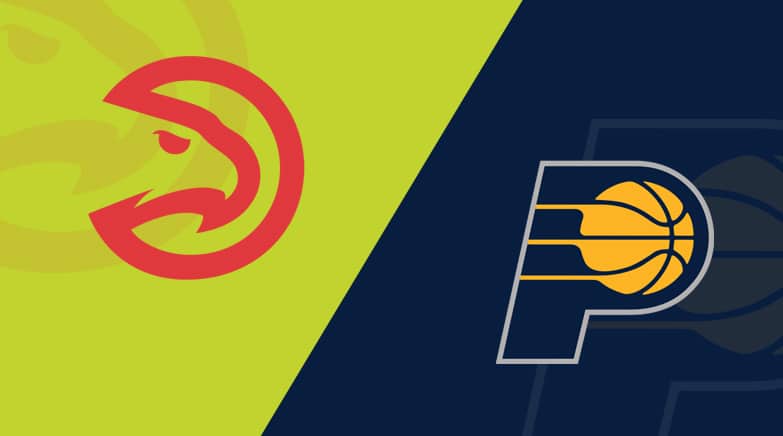 The Indiana Pacers and the Atlanta Hawks will meet at State Farm Arena. The opening tip will take place in Atlanta at 5:00 p.m. ET. Both the Pacers and the Hawks are just 2-3 against the spread in their last five games.
Updates Injury Status for Trae Young and Tyrese Haliburton
The Hawks are currently eighth in the Eastern Conference with nine games left in the regular season.
Atlanta lost a heartbreaker to the Timberwolves in Minneapolis on Wednesday, 125-124.
Trae Young scored 29 points (6-16 FG, 3-4 3Pt, 14-16 FT), added 8 assists, 2 rebounds, and 1 steal in 32 minutes of action.
Brad Rowland of the Locked On Podcast Network reports that Young's calf contusion makes his participation in Saturday's game against the Pacers questionable.
The Hawks have a back-to-back this weekend, so Young may sit out for the first time since February 4 due to a maintenance day.
The severity of the calf issue remains unclear, but he appeared fine.
De'Andre Hunter's availability for Saturday's game against the Pacers has been called into question, according to Kevin Chouinard of the Hawks' official site. Hunter has a left knee contusion.
This Saturday could be Hunter's first game missed since January 25. If the 24-year-old is taken off the court, forwards Saddiq Bey, AJ Griffin, and Bogdan Bogdanovic may get more minutes.
Last night, the Boston Celtics defeated the Indiana Pacers 120-95.
All-Star point guard Tyrese Haliburton of the Pacers played in his first game after missing six with a bruised left knee and sprained right ankle, and he contributed 20 points, nine assists, and six rebounds.
Tyree Haliburton has been the Pacers' leading scorer this year. He averages 20.8 points per game on 48.8 percent shooting and 10.4 assists per game.
On Saturday, Chris Duarte's absence due to a sore left ankle will reach six games, and Kendall Brown's right tibia stress fracture will keep him out indefinitely.
Pacers injuries:
Chris Duarte (Ankle) – Questionable
Kendall Brown (Lower Leg) – Out for the season
Hawks injuries:
De'Andre Hunter (Knee) – Questionable
Trae Young (Calf) – Questionable
Tyrese Martin (Thigh) – Questionable
Jalen Johnson (Hamstring) – Out