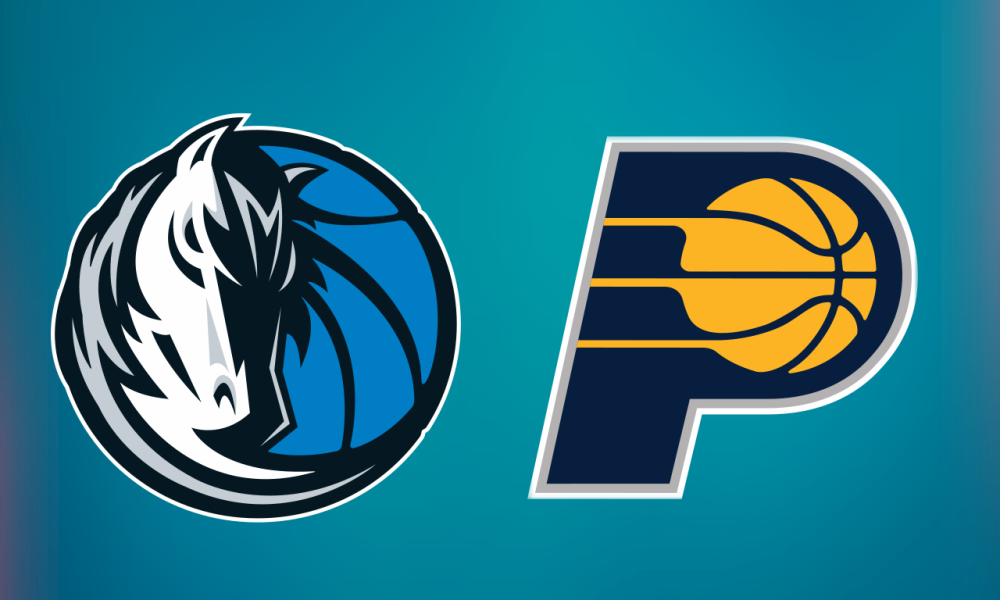 The Dallas Maverick meets the Indiana Pacers in an inter-conference bout on Monday evening. Dallas was charged with a road loss by the Hornets on Sunday while the Pacers were dealt a road loss by the Hawks in their previous clash.
Latest news on Luka Doncic, Kyrie Irving and Tyrese Haliburton
The Indiana Pacers are happy to be home again after playing four games on the road. On Friday night, Indiana fell to Boston, and on Saturday, Atlanta defeated them, the Pacers' lone road victory came against the Raptors.
The Pacers are now three games out of the eighth and final play-in spot in the conference and must win out to have any chance of making the playoffs.
Tyrese Haliburton – Doubt vs. Mavs
Tyrese Haliburton, who scored 19 points on Saturday, has done so in four of his last five games.
In addition to scoring 20.7 points per game, the point guard also dishes out 10.4 assists. In a game last month against the Mavericks, he dropped 32 points.
Haliburton has been dealing with an ankle injury and is questionable for Monday's game against the Mavericks.
Despite the pain in his ankle, Haliburton played 32 minutes for the Pacers on Saturday. With a busy four-game week ahead, the team may want to take it easy on him. If he can't play, McConnell or Andrew Nembhard will get more minutes.
The Mavericks have recently struggled, losing four games in a row. On Friday, they were defeated by the Hornets 117-109, and on Sunday, they were defeated 110-104 on the road.
The Mavericks have dropped to 11th place and are in jeopardy of missing the postseason. They are 3-7 over their last 10 games.
Luka Doncic – Out vs. Pacers
In all but two games this month, Luka Doncic has scored in double figures. His current stat line reads 32.9 PPG and 8.6 RPG.
Doncic played all 40 minutes for the Mavericks in Sunday's loss to the Hornets and finished with 40 points (12-29 FG, 7-16 3Pt, 9-10 FT), 12 rebounds, 8 assists, 2 steals, 2 blocks, and 4 turnovers.
Despite Doncic's statistically impressive performance, the Mavericks lost for the second time in three days to the Hornets, eliminating any chance they had of advancing to the Western Conference Play-In Tournament.
If the NBA does not overturn Doncic's 16th technical, he will miss Monday's game in Indiana. It was his 16th technical foul of the season.
If so, Doncic will be available for all three games next week, including Wednesday's meeting with the 76ers in Philadelphia. The following weekend, Dallas will play a pair of road games against the Miami and Atlanta.
Even though he wasn't at his best on Sunday when they lost, Kyrie Irving has been helpful since he was acquired in a trade last month.
Irving finished with 18 points (5-15 FG, 2-6 3Pt, 6-6 FT), 4 rebounds, 3 assists, 1 block, and 2 steals in 35 minutes of action.
The veteran guard has had trouble getting his shot to fall over the past week due to a combination of a lingering foot injury and frequent lineup changes.
In his last two games without Doncic, Irving scored 38 points against the Lakers and 28 points against the Grizzlies. The veteran point guard has scored 30 points or more in five of his last eight games, and he is averaging 27.2 PPG and 5.5 APG.
Injury Report Mavericks
Injury Report Pacers
Tyrese Haliburton (Ankle) – Questionable

Myles Turner (Back) – Questionable

Chris Duarte (Ankle) – Out

Kendall Brown (Lower Leg) – Out for the season