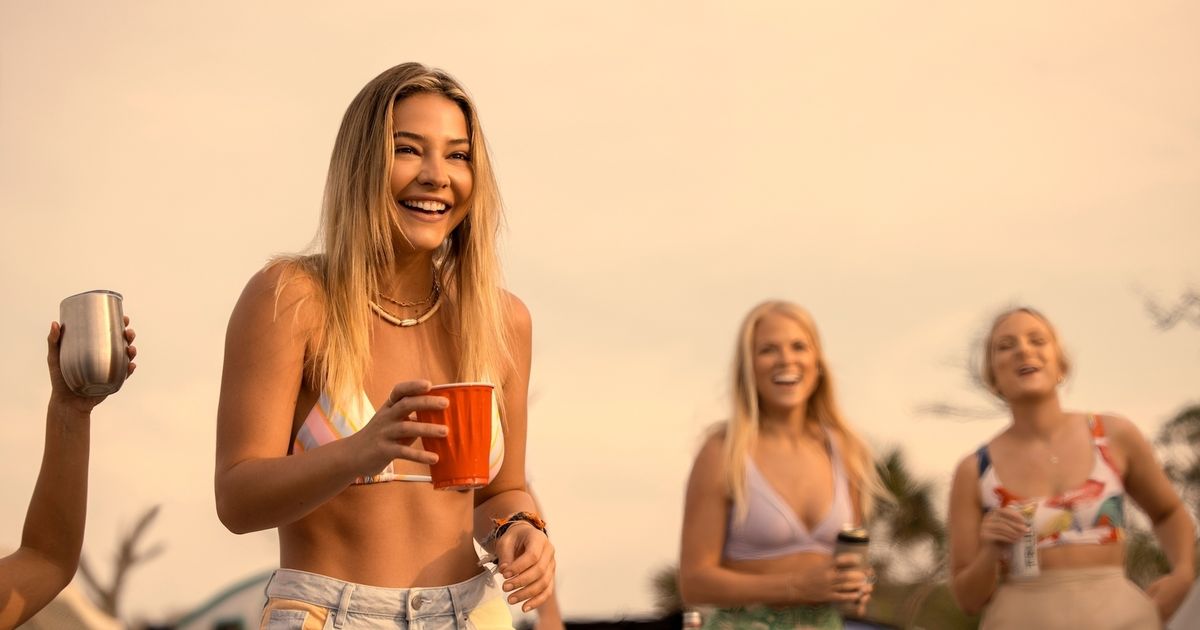 To defuse a tense situation with her co-star, the stunning Madelyn Cline of the Netflix hits Outer Banks and Glass Onion: A Knives Out Mystery took a nontraditional approach.
Madelyn Cline farted before a s*x scene with her co-star from Outer Banks
In the latest installment of the hit Netflix drama, Madelyn plays Sarah Cameron.
She and Austin North, who plays her on-screen boyfriend Topper Thornton, are now good friends, but she devised a cunning method to make them feel comfortable during their first meeting and the filming of a passionate s*x scene.
In order to lighten the mood while filming a s*xual scene on the Outer Banks, Madelyn Cline and her co-star farted cheekily throughout the shoot.
She recently gave an interview to Vogue, "Before Outer Banks, I'd never really had any s*x scenes, or implicated s*x scenes I guess would be the more appropriate term."
"So I was really nervous about that. There's nothing s*xy about it, and it is a little bit awkward."
Madelyn recalled the first season episode in which Austin was the one to be shot.
In the 2022 murder mystery "Glass Onion: A Knives Out Mystery," Madelyn, then 25 years old, played Whiskey alongside Daniel Craig and Edward Norton.
And, she went on to say, "We didn't really know each other that well at that point," she said, adding: "[And] we hadn't really spent too much time hanging out yet."
The independent crime thriller What Breaks the Ice, starring the blond bombshell, was hit theaters in 2020.
She definitely did something bold to help break the ice.
"We were sitting in the green room, Austin and I, twiddling our thumbs and trying to make conversation. I could tell that he was nervous, and I knew he could tell I was nervous. So, I just farted in front of him."
The two friends quickly became close after an initial awkward exchange ended in fits of laughter.
Madelyn also had to perform a s*xually charged scene with Edward Norton in Glass Onion: A Knives Out Mystery.
Her character, Whisky, has an affair with Edward Norton's Miles Bron behind the back of Dave Bautista's character, Duke Cody.
She felt more "comfortable" because she was an experienced pro.
"It's important to be open and honest about what you're comfortable with, not just with yourself but with your onscreen partner," she told Glamour.
"And that's exactly what happened. Everybody was very respectful and gave us our space."
READ ALSO :