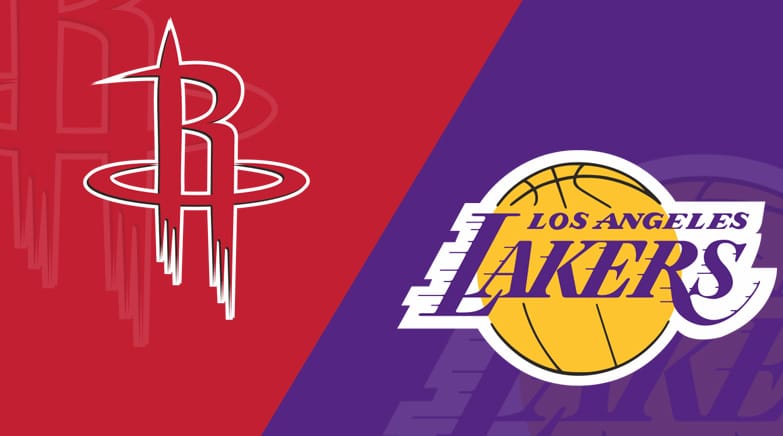 The Los Angeles Lakers will continue their road trip on Wednesday night to face the Houston Rockets at 8:00 p.m. EST. Both teams are riding high after recent victories in the Western Conference.
Latest news on Anthony Davis, LeBron James and D'Angelo Russell
As of late, the Lakers' lack of LeBron James hasn't been a factor in the standings. The Lakers' moves before the trade deadline paid off, even though the all-time great hasn't played since February 26 and won't play in this game.
Who exactly are the new Lakers who have been instrumental in the team's push toward the postseason? One of them, in fact, hails from sunny Southern California: D'Angelo Russell's return has done wonders for the team's offense.
With James (foot) out until late March at the earliest, Russell will need to step up in order for the Lakers to have any chance of making the playoffs.
Malik Beasley, Rui Hachimura, and Jarred Vanderbilt have done an excellent job on defense, creating space for the offense to thrive. An additional trade deadline addition, Mo Bamba, is also sidelined with an injury alongside LeBron James.
Despite not feeling any pain, Davis will not play against the Rockets on Wednesday due to a "active" foot injury, according to coach Darvin Ham, as reported by Kyle Goon of The Orange County Register.
Davis will sit out the second game of a back-to-back for the Lakers on Wednesday after playing in the last six games with a foot injury. However, he is expected to play again this coming Friday against the Mavericks.
Wenyen Gabriel is likely to be given more responsibility in Davis' absence.
Although the Rockets are one of only three teams that have been eliminated from playoff contention, on Monday night, they defeated the Boston Celtics, who had the best record in the NBA for most of the year.
It is unclear if Alperen Sengun will be able to play on Wednesday against the Lakers.
Monday's win over the Celtics was Sengun's first time out of the lineup since January 28 due to a strained left groin. Tari Eason may get the nod again if Sengun is unable to play on Wednesday.
This will be the second of three games between the two squads. The Lakers won the first meeting between these two teams in January, 140-132.