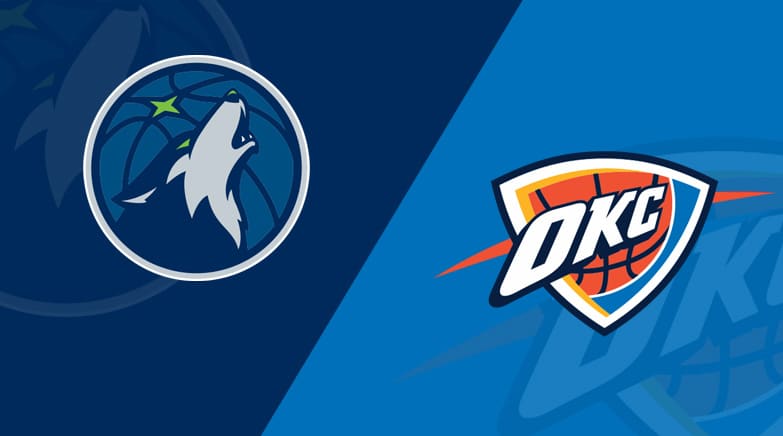 In the Western Conference play-in tournament, it's win or go home for a pair of teams as they take the court in the Land of 10,000 Lakes. On Friday night, the 10th-seeded Oklahoma City Thunder will travel to Minnesota to face the eighth-seeded Timberwolves.
Oklahoma City defeated ninth-seeded New Orleans 123-118 on Wednesday, while the Lakers defeated Minnesota 108-102 in overtime on Tuesday. The Timberwolves have won seven of the last eight meetings, including three of the last four this season, and lead the series 88-44.
Latest news on Rudy Gobert and Shai Gilgeous-Alexander
Since Rudy Gobert punched teammate Kyle Anderson during a timeout in last Sunday's regular-season finale against the Pelicans, the Minnesota Timberwolves have been in a circus-like environment.
Gobert was suspended for the Lakers loss, but he may miss Friday's game due to back spasms.
Timberwolves coach Chris Finch described Gobert as "uncertain" during a press conference on Thursday.
Gobert claimed that if he hadn't been suspended, his back problems were so severe that he would have missed the Lakers game. He also claimed to have made amends with Anderson.
Karl-Anthony Towns – Questionable
Karl-Anthony Towns is officially questionable for Friday's Play-In Game against the Thunder due to a right calf strain.
Towns has been dealing with a lingering calf injury that has kept him out for nearly four months of the regular season. He did, however, play in each of Minnesota's final six regular-season games, logging 30-plus minutes four times before playing 41 minutes in the team's first Play-In Game against the Lakers.
Given that Rudy Gobert (back) is also questionable for the game, Towns could be tasked with starting center duties if Gobert sits, a role he filled against the Lakers with 24 points, 11 rebounds, and five assists.
Oklahoma City came from behind on the road to defeat ninth-seeded New Orleans and advance to this round. The Thunder will now attempt to win two straight road games in order to secure the eighth seed in the Western Conference and a first-round matchup with the Nuggets.
Shai Gilgeous-Alexander had 32 points (11-22 FG, 2-5 3Pt, 8-8 FT) in 41 minutes against New Orleans, as well as five rebounds, three assists, one block, and three steals.
Gilgeous-Alexander struggled in the first half but made up for it by scoring 25 points and hitting the game-winning jumper after halftime.
Despite a sluggish start, the All-Star hit half of his shots and was perfect from the free throw line, sinking four crucial free throws in the final seconds.
The Thunder will face the Timberwolves in the next round of the Play-In Tournament, which should be good news for SGA. He had 35 points, seven rebounds, and five assists against Minnesota in December.
Thunder injuries:
Aleksej Pokusevski (Knee) – Out

Kenrich Williams (Wrist) – Out for the season

Chet Holmgren (Foot) – Out for the season
Timberwolves injuries:
Karl-Anthony Towns (Calf) – Questionable

Jaylen Nowell (Knee) – Questionable

Rudy Gobert (Back) – Questionable

Jaden McDaniels (Hand) – Out

Naz Reid (Wrist) – Out