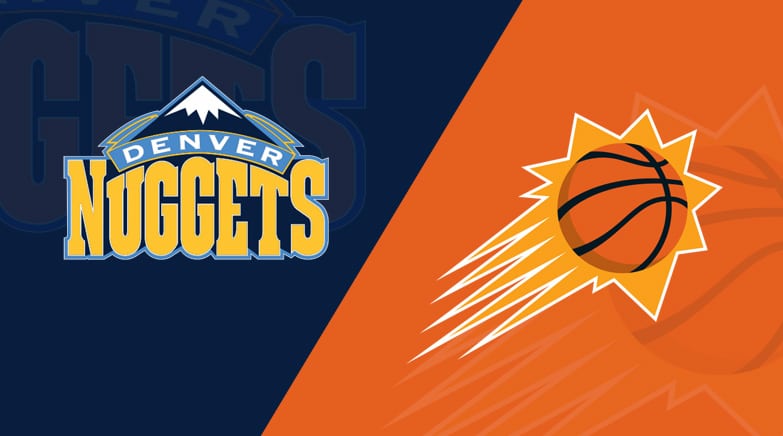 The Denver Nuggets and the Phoenix Suns meet for the third time this season, with the former looking to extend their winning streak to three games.
Latest news on Nikola Jokic, Kevin Durant and Devin Booker
The Nuggets (51-25) had won four straight games before Thursday, when they lost 107-88 to the New Orleans Pelicans. Nikola Jokic couldn't play because his right calf was hurting.
The Nuggets' loss to the Pelicans could have aided Jokic's MVP bid, since he is currently averaging 24.9 points, 11.9 rebounds, and 9.9 assists per game.
Nuggets head coach Michael Malone is being cautious with his team's best player on the first night of a back-to-back with only seven games left in the regular season.
Malone has hinted that Jokic won't play on Friday, making it the ninth game he has missed this season.
Injury report: Nikola Jokic (Calf), Jack White (Covid-19) and Collin Gillespie (Lower Leg) are out for this game.
For Phoenix, after acquiring Durant from the Brooklyn Nets at the trade deadline earlier this month, the Suns believe they have the necessary components to make a long postseason run with him.
Coach Monty Williams of the Phoenix Suns is confident in Kevin Durant's readiness for the playoffs. Williams is certain that the 13-time All-Star can turn things around.
The Denver Nuggets, who are currently atop the Western Conference standings and looking to secure the top seed in the conference for the first time in franchise history, will be visiting the Phoenix Suns on Friday. In this game, Durant hopes to advance his career further.
Durant made his much anticipated home debut against the Minnesota Timberwolves on Wednesday, a 107-100 triumph, although he shot poorly that night.
After missing 10 games with a sprained left ankle, Durant scored 16 points, grabbed eight rebounds, and handed out four assists in 29 minutes. He was only able to make 5 of 18 shots.
With a win over the Minnesota Timberwolves, which included 29 points from Devin Booker and 19 from Chris Paul, Phoenix (41-35) is now in fourth place in the Western Conference, a half-game ahead of the Los Angeles Clippers.
The Suns have failed to claim a victory over the Nuggets this season. I'm rooting for them to win today's game.