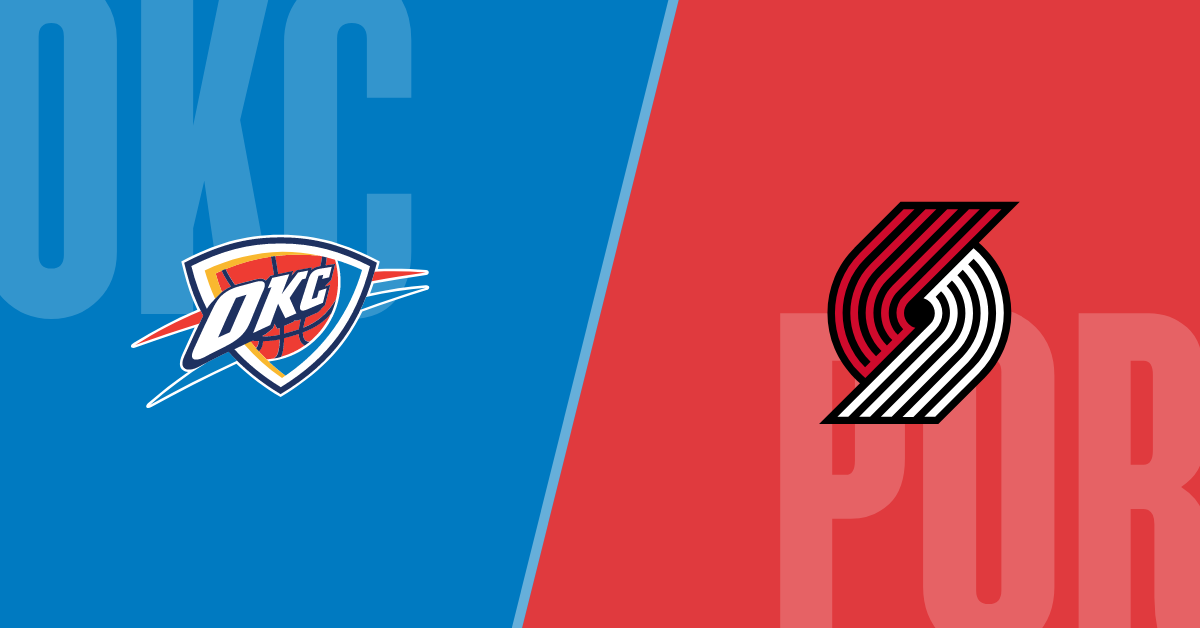 This Sunday, the Portland Trail Blazers will host the Oklahoma City Thunder, another team hoping to make the play-in round. The puck drops at the Moda Center in Portland, Oregon, at 7:00 p.m. EDT on Thursday.
Latest news on Damian Lillard and Jusuf Nurkic' injury status
Oklahoma City is 36-38 on the season, while Portland is 32-41. Seven straight wins for Oklahoma City over Portland shows how thoroughly they've dominated this series.
Oklahoma City (36-38) has lost two straight games after winning eight of their previous 10. The Thunder are currently tied for 10th place as of Saturday.
The Thunder's 116-111 loss to the Lakers on Friday was their second consecutive loss on their current four-game road trip.
Shai Gilgeous-Alexander and Josh Giddey both had 27-point games against the Lakers.
Gilgeous-Alexander played a crucial game against the Los Angeles Lakers despite having an abdominal strain.
The star point guard tied for the team lead with 27 points despite shooting just 9-for-22 from the field. Gilgeous-Alexander tied his career high of eight assists he set against the Lakers on February 7 with his performance in the loss.
The loss of Damian Lillard, a seven-time All-Star point guard, will likely keep the Portland Trail Blazers mired in mediocrity for the rest of the season.
The Trail Blazers have officially announced that Lillard will not play in Sunday's game against the visiting Oklahoma City Thunder, further fueling speculation that they are close to ending his season. There are still nine contests left for Portland.
Lillard sat out Friday's 124-96 loss to the Chicago Bulls with calf tightness, Portland's seventh loss in eight games.
On Saturday, they were still three and a half games behind the final Western Conference play-in spot, where the Trail Blazers stood at 32-41.
Lillard said earlier in the week that if the team doesn't start playing better soon, his season might be over.
Despite dealing with recurring calf injuries, Lillard had a monster season, averaging 32.2 points and 7.3 assists in 58 games.
The 71 points he scored against the Houston Rockets on February 26 were the season high and helped him establish a new personal best in scoring.
In this game, Jusuf Nurkic (knee), forward Jerami Grant (quadriceps), and guard Anfernee Simons (foot) all missed time due to injuries.
This would be the 15th game Nurkic has missed since the beginning of February.
Due to a slew of frontcourt injuries, Drew Eubanks and Trendon Watford could see increased playing time for the Blazers on Sunday.
Injury report Blazers: Anfernee Simons (Foot), Damian Lillard (Calf), Jerami Grant (Quadriceps), Jusuf Nurkic (Knee), Ibou Badji (Knee) and Justise Winslow (Ankle).
Injury report Thunder: Kenrich Williams (Wrist) and Chet Holmgren (Foot).