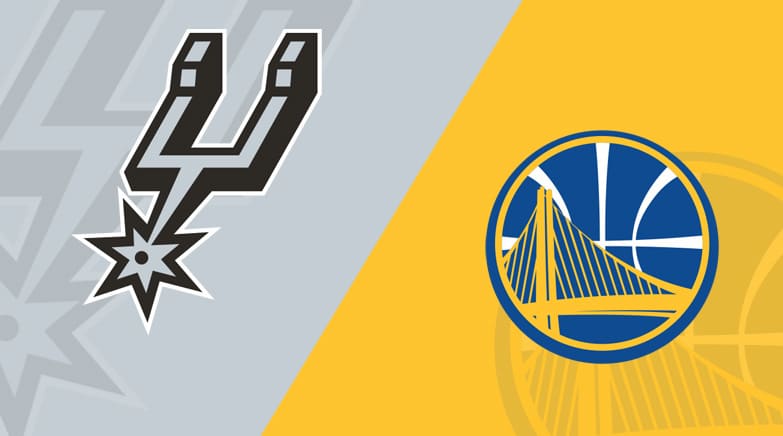 San Antonio Spurs vs. Golden State Warriors, playing at San Francisco's Chase Center. And the Warriors hope to complete the first season sweep of the Spurs since 1997.
Latest news on Stephen Curry, Klay Thompson and Keldon Johnson
The Golden State Warriors' current four-game homestand concludes with a matchup against the San Antonio Spurs.
The Warriors (40-37) have vaulted into the last Western Conference playoff seed after winning four of their last five games, including victory against the Houston Rockets, Dallas Mavericks, Philadelphia 76ers, and New Orleans Pelicans.
They're hoping to finish off the Spurs (19-57), who have lost five in a row but have nothing left to play for now that they've secured a spot in the NBA's cellar, with a three-game sweep.
In the NBA draft lottery, also known as the Victor Wembanyama sweepstakes, they will be favored alongside the Houston Rockets and the Detroit Pistons to select the French superstar.
For the Warriors, this is a crucial match. They have five games left and are one defeat away from the NBA's play-in round, with a three-loss advantage over the Western Conference's worst team, the Mavericks (three of which are on the road).
After falling down by 20 points to the Pelicans late in the first half on Tuesday and seemed to be headed for a second straight loss, the Warriors staged a furious comeback and ultimately won 120-109.
In 37 minutes of action, Stephen Curry scored 39 points (14-25 FG, 8-15 3Pt, 3-4 FT), and he also added eight rebounds, eight assists, and three steals.
Curry has made eight three-pointers this season, which is tied for the second-most in the NBA. His team's remarkable performance helped them overcome a huge hole in a Western Conference matchup that had major postseason implications for both teams.
The data for the month of March confirm Curry's history of peaking in the playoffs.
Over the course of his last 13 games, Curry has posted impressive numbers: 30 ppg, 6.2 rpg, 6.0 apg, and 50.2% FG.
Meanwhile, even though Klay Thompson's play has been erratic as of late, he still poses a significant threat to the San Antonio Spurs.
The San Antonio Spurs were defeated by the Utah Jazz, 128-117, playing without Keldon Johnson (left foot injury management), Devin Vassell (left knee injury management), and Jeremy Sochan.
It's possible that any of them will return to battle the Warriors once more.
Injury report Spurs:
Romeo Langford (Thigh) – Questionable
Keldon Johnson (Foot) – Questionable
Devin Vassell (Knee) – Questionable
Doug McDermott (Elbow) – Questionable
Zach Collins (Foot) – Out
Khem Birch (Knee) – Out
Jeremy Sochan (Knee) – Out
Charles Bassey (Kneecap) – Out for the season
Injury report Warriors:
Ty Jerome (Not Injury Related) – Out
Andre Iguodala (Wrist) – Out
Ryan Rollins (Foot) – Out