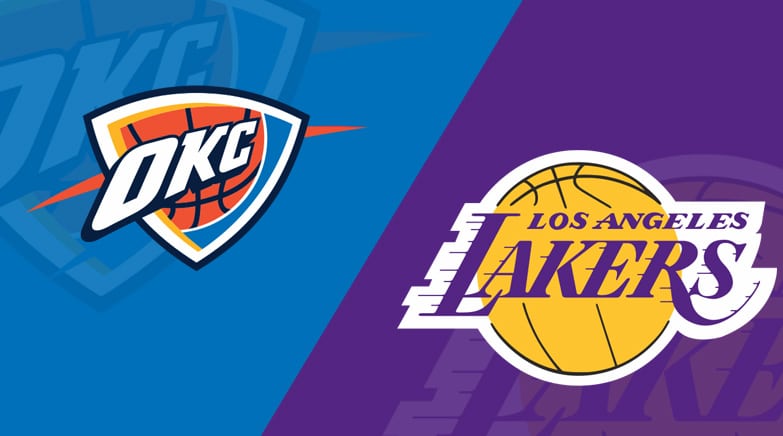 In a Western Conference showdown at the Crypto.com Arena in Los Angeles, the Oklahoma City Thunder take on the Los Angeles Lakers.
Latest news on Anthony Davis, LeBron James and D'Angelo Russell for Friday's game
On Wednesday, the Los Angeles Lakers defeated the Phoenix Suns, 122-111. The victory was the Lakers' second in a row and their seventh in their last nine games.
Los Angeles is currently 10th in the Western Conference with a 20-17 home record, a half game ahead of both Utah and New Orleans.
LeBron James (foot) has apparently resumed on-court activity and a "gradual movement program," per Shams Charania of The Athletic. However, the Lakers announced on Thursday that he still does not have an official timetable for his return to game action.
Since February 26th, James has been sidelined due to an injury to his right foot. The star forward is hoping to make a return to action before the end of the regular season.
While waiting for LeBron James' return, the Lakers are currently 10th in the Western Conference and are relying heavily on Anthony Davis' offensive prowess.
Anthony Davis is expected to play Friday against the Thunder, as reported by Ryan Ward of LakersNation.com.
There is no need for concern, as Davis is always listed as probable before games, and he almost always plays. Until LeBron James (foot) returns to the court, the Lakers' offense will likely remain centered on the big man.
D'Angelo Russell, meanwhile, played all 34 minutes during Wednesday's 122-111 win over Phoenix and finished with 26 points (9-13 FG, 3-6 3Pt, 5-7 FT), 6 assists, 2 blocks, 1 rebound, and 1 steal.
Russell scored 26 points on Wednesday, second on the team to Anthony Davis's 37 points. He only took 13 shots.
The point guard, who was never known for his shooting ability, has made 46.6% of his shots this season, a significant increase from previous years. His 39.1 percent from deep is a career high as well.
On the other side of the court, the Thunder will play the Lakers on Friday after suffering a loss to the Clippers on Thursday (105-127). This squad probably is worn out despite not having far to travel.
This season, the away team has won both times these teams have met.
Lakers injuries:
Thunder injuries:
Kenrich Williams (Wrist) – Out for the season

Chet Holmgren (Foot) – Out for the season