Amanda Holden expressed concern that her eldest daughter Lexi's budding modeling career, saying that she fears that her daughter could be embroiled in an affair scandal.
Amanda Holden is concerned that her model-daughter will become mired in an affair scandal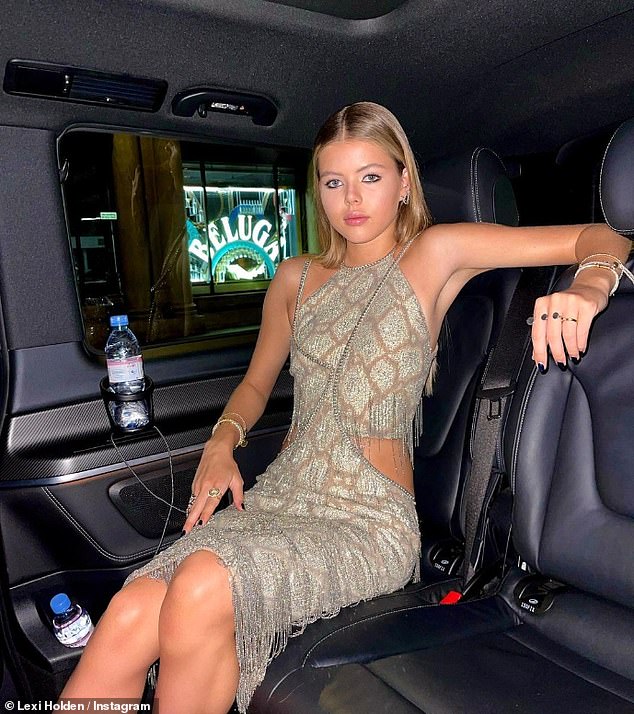 Last year, Amanda Holden revealed that Storm, the modeling agency that once represented Kate Moss, had signed Lexi. She is ecstatic about her daughter's success.
The Britain's Got Talent judge said: "They're very lovely and nurturing and it will be a soft, slow thing and she won't do anything until she's 18 but they want her and that's what she wants to do.
"I have to say there was quite a number of them and there's such a different mindset to how you might think modelling agencies look after the young, but they are very nurturing and very caring, all of them.
"She has made the decision to sign with them and Chris and I support her, and we are very protective but they're very keen."
A trusted insider, however, claims that Amanda is fearful of exposing her daughters to the spotlight of fame because she is still haunted by a major scandal from her early days in the public eye.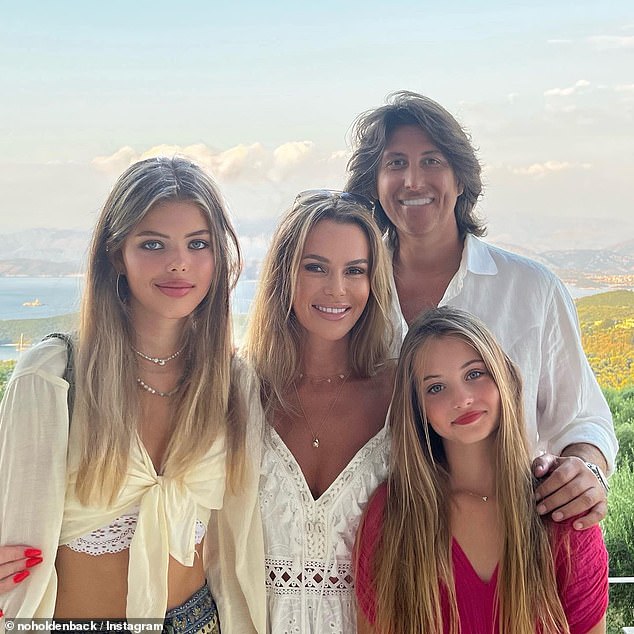 Amanda's affair with Men Behaving Badly star Neil Morrissey led to the end of her marriage to comedian Les Dennis, with whom she had been married for eight years when she began her TV acting career in the late '90s.
She claimed that Simon Cowell's offer to be a judge on Britain's Got Talent in 2006 had saved her career after the scandal "ruined" her reputation in 2013.
Despite her excitement at paving the way for her daughters' careers in the spotlight, the mother of two is worried about history repeating itself.
As the source puts it: "Having experienced the backlash of a public scandal first-hand and knowing how devastating the affect of personal misjudgements can be on your professional life, that's the one thing that's holding her back from going full guns blazing with the girls.
"She's anxious and fearful about the thought of them going through that and wants to protect them from enduring any of that pain and heartache she went through. Plus there is the issue with trolling on social media – something she never had to contend with when she started out in her career – but she knows that, ultimately, there's only so much control she can have and that's the downside to being in the spotlight."
She has decided that taking charge will allow her to give the girls the best care possible.
And the source says: "Amanda loves what she does, but her ultimate goal would be to take on the role as 'momager' and eventually oversee the girls' careers so she can help them navigate around the pitfalls.
"She's spoken to Simon [Cowell] about it, and he thinks it's a great idea. She's hoping that with Chris' blessing, she can pitch it to ITV execs and get the ball rolling in the not-too-distant future."
"For now, she just wants the girls to focus on completing their education and then ease themselves into the limelight before fully launching their showbiz careers,"
RELATED: